Skip to content
OUR ROOTS
As a dedicated and driving force in skateboarding since 1992, Element has evolved to span the space between skateboarding, nature and culture for more than three decades. Born from a need for a new and positive path for skateboarding, our drive has remained the same since those early years. Day after day, we are pursuing a new conscious path for positive change, from our roots in the streets to our future in nature. More sustainable, more eco-friendly and more committed. 
OUR VISION
Skateboarding is our life and being close to nature is our culture. We are aiming to become the world's leading sustainable skateboard brand, constantly contributing to our community and fighting for the protection of the planet. Through this vision we aim to be a guiding light in skateboarding for the next thirty years, just as when we started thirty years ago. 
OUR PEOPLE
For the past three decades, Element has built an evolving family of team riders who are more than just skaters. They are advocates and ambassadors who embody what Element stands for. With a mix of skaters from those who redefined the game years ago to a new generation of some the most creative talents around, the Element team is helping to usher us into a new and exciting era. The future is bright, stay tuned. 
Learn more about our team here.
OUR PURPOSE
Element exists to shine a light on skateboarding and the power it has to connect people, passions and lifestyles. 
From our pursuit to push the limits of skateboarding to our vision for a more conscious and responsible future for our planet, our desire continues to grow, day in and day out.
We continuously search for ways to create unique, enduring and thoughtful products for those who experience the world in their own way. 
Element exists to connect you to endless possibilities, through skateboarding, nature and culture. 
Learn more about our responsibility here.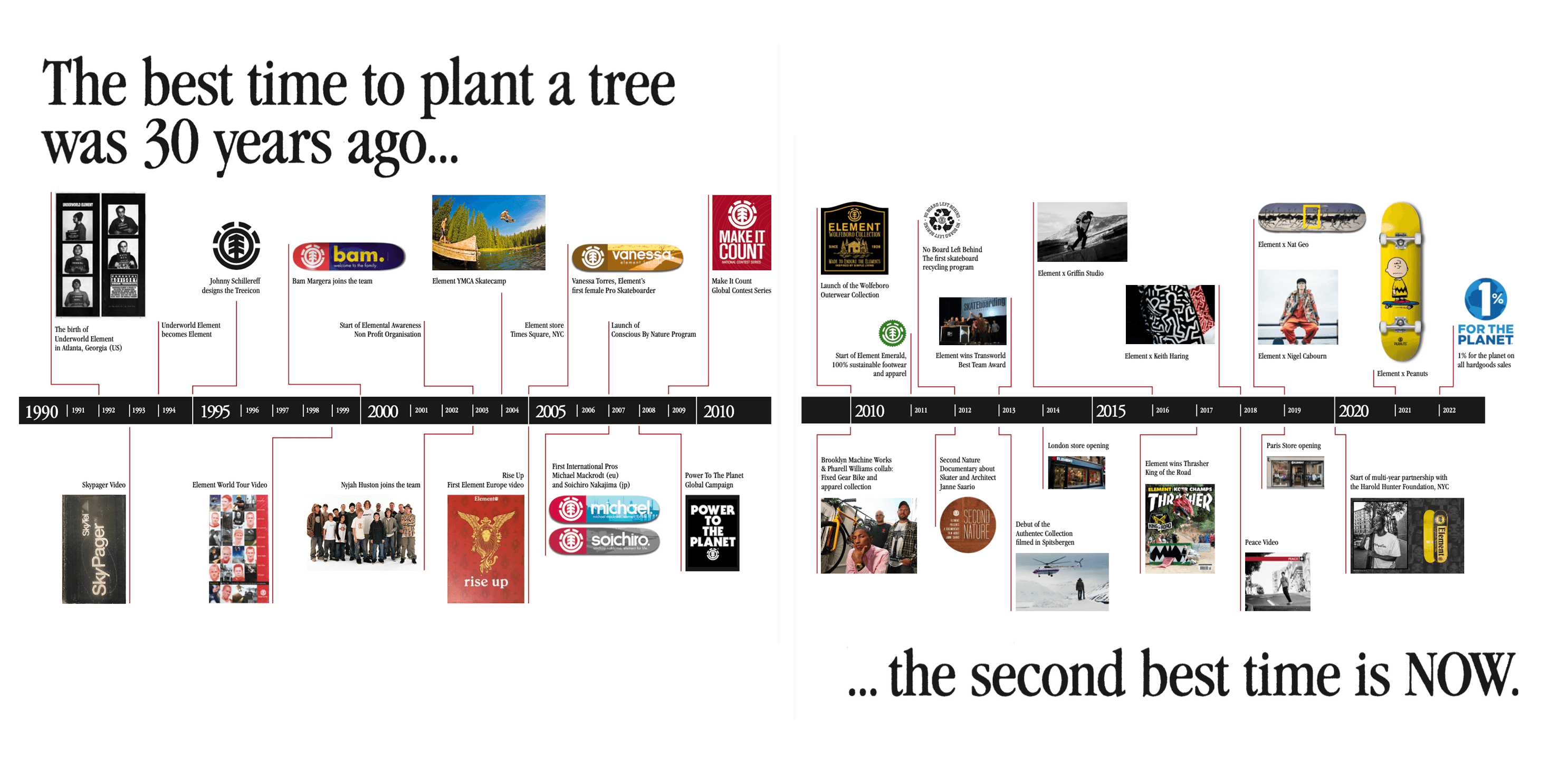 Follow us
Facebook
Twitter
Instagram
Youtube
Spotify
TikTok
Facebook
Twitter
Instagram
Youtube
Spotify
TikTok
FAQ
This section allows you to get an immediate answer to our most frequently asked questions.